01. Gioia Seghers FW18
Realised in: 2018
In collaboration with:
Gioia Seghers
— Description: Gioia Seghers' Full-Winter 2018, KIMONO N°10 collection. Photograhy as a content for online use. Creation of small stories linked to the occidental way of Gioia Segher' design and to the oriental reference of the kimono.
• Stylism design and photography (Japan):
Gioia Seghers
• Photography and graphic design: Pauline Colleu
• Model:
Manon Anglade
See on:
— Description: "What do we say we're interested in? What are we actually interested in? In the intimacy of our smartphone or computer, we secretly tell Google what we'd like to know about. By fetching most looked up words from Google search and Google news in real time, and by bringing them to the public space through visual and sonic signals, visual artist Romain Tardy proposes to the visitors an involuntary self-portrait of our contemporary networked society. The Great Indecision Council works exclusively with data from the country in which it holds the session, which is mixed with visual content and animations."
• Direction and installation:
Romain Tardy
• Software programming:
Hand Coded
• Music and sound design: Loran Delforge
• Photography: Pauline Colleu
See on:
03. Maison De Greef
Realised in: 2018
At:
Base Design
In collaboration with: Léa Wolf
— Description: Maison de Greef is a belgian family-owned company in the high-end jewelry sector. To celebrate its 170
th
anniversary, Maison de Greef designed a special collection: The Fire Sparks Collection.
• Direction:
Base Design
• Architecture Design:
Sabine Boghossian
• Graphic design: Pauline Colleu
See on: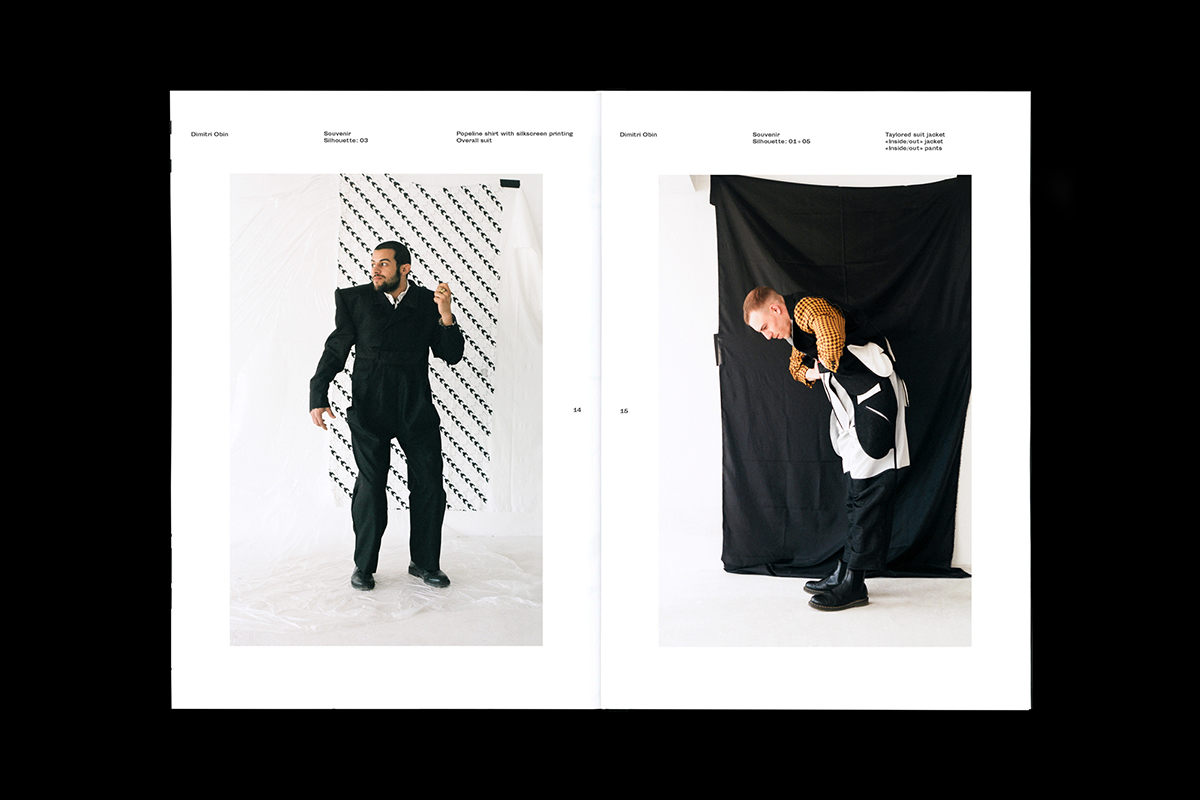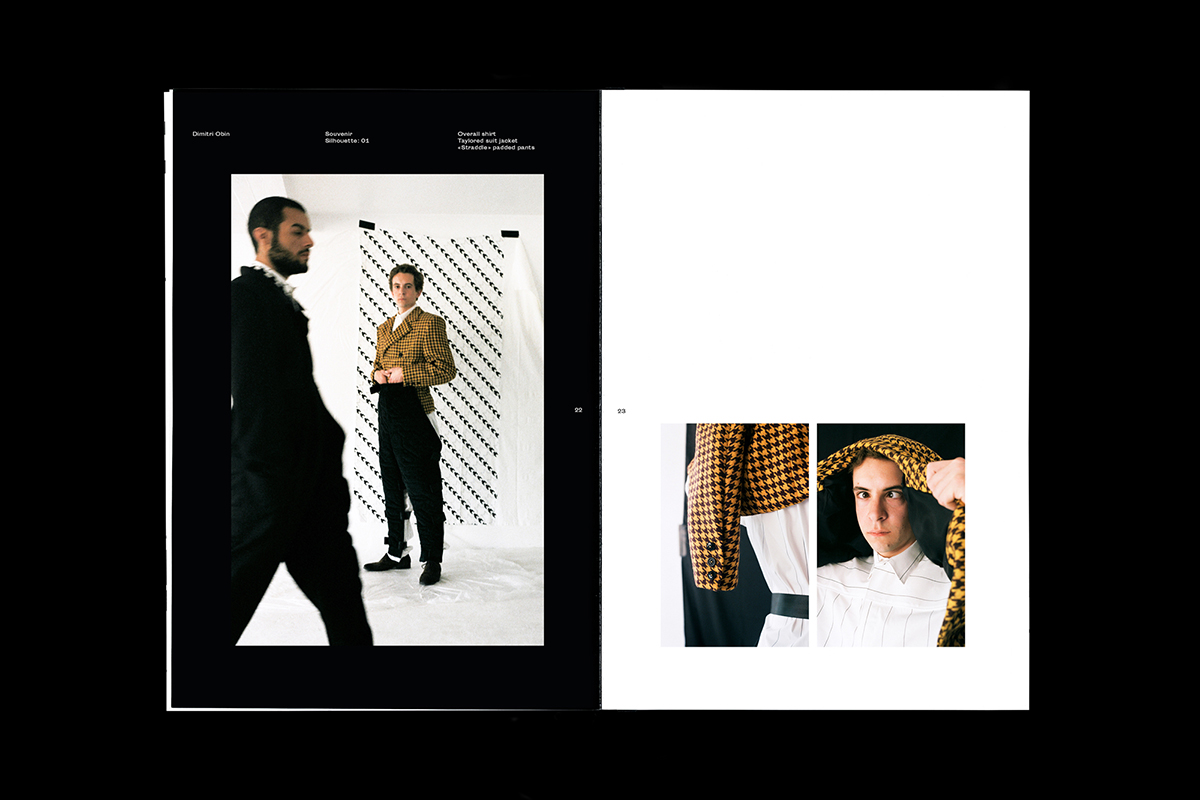 — Description: Graphic design and photography for "Souvenir", a 3
rd
year menswear collection for La Cambre Mode[s] SHOW 2018. This collection draws its strength between the Wallstreet's tailor-made suit and the unisize clothes wear by the children who works in the mines.
• Direction, fashion design and illustration:
Dimitri Obin
• Textile silkscreen: Quentin Brucker
• Photography and graphic design: Pauline Colleu
• Models:
Gaspard Cresp
,
Aswad Al Masrahi
and
Valère Amand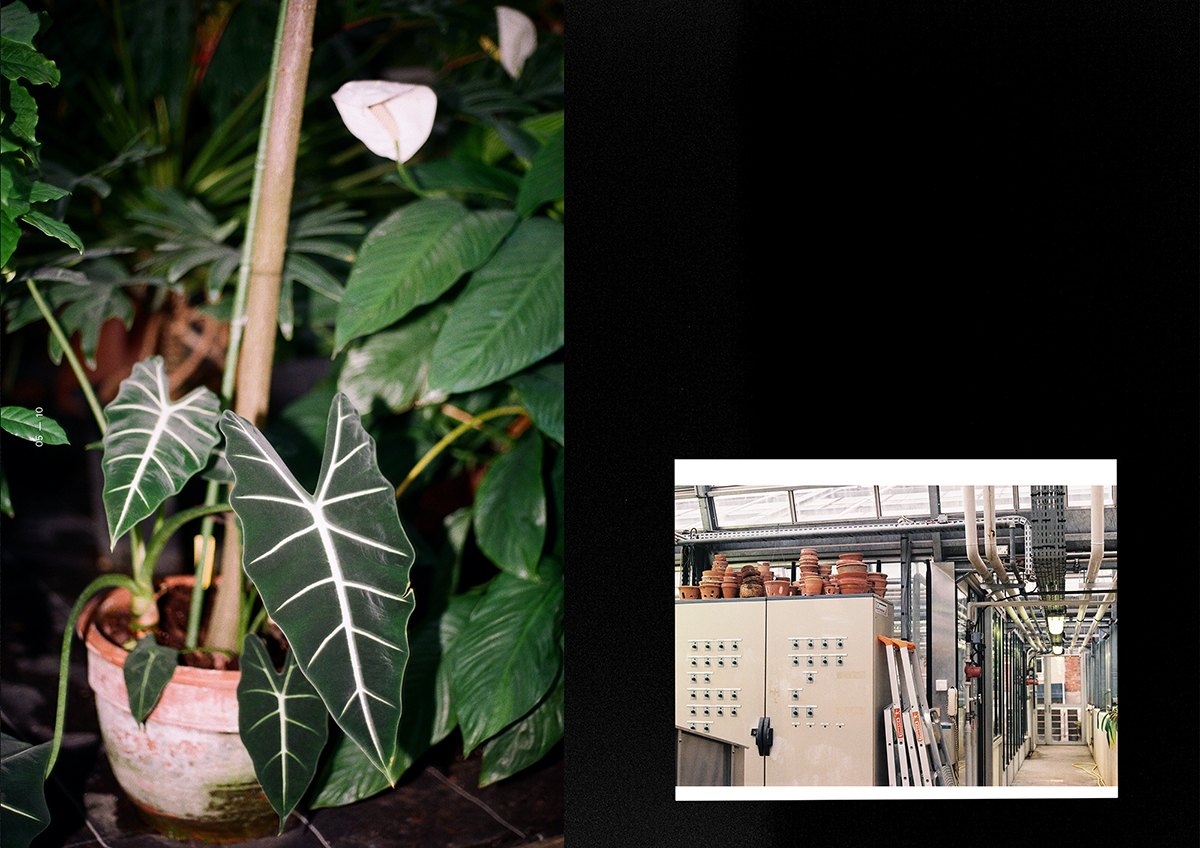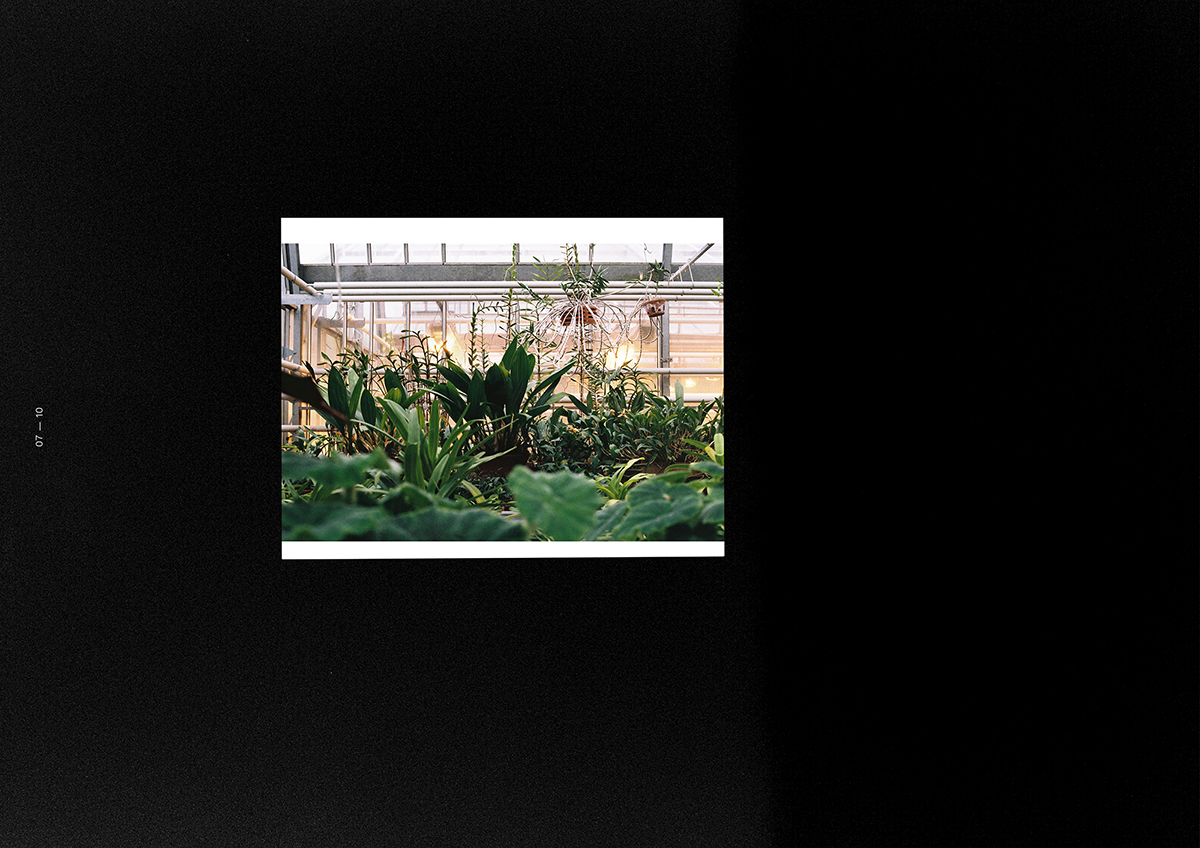 05. The Garden Edit
Realised in: 2018/work in progress
At:
Luxembourg Gardens
In collaboration with: The Senat of Paris
— Description: "Since the XVII century, the Senat has maintained the Luxembourg Gardens in the 6th arrondissement of Paris. Gardens are opened to the public all year round with a significant diversity of plants. On a private way, the greenhouses ensure the production of plants in order to embellish those gardens. It also has the purpose to preserve a part of the plant heritage which includes a famous collection of 1300 orchids dating from the middle of the XVII century. Those greenhouses are built in order to recreate the different climates needed to a successfully developpment of plants. Indeed, some of the orchids come from sea areas while others grow at an altitude of 2500m. It's all about finding the appropriate balance."
See on (coming):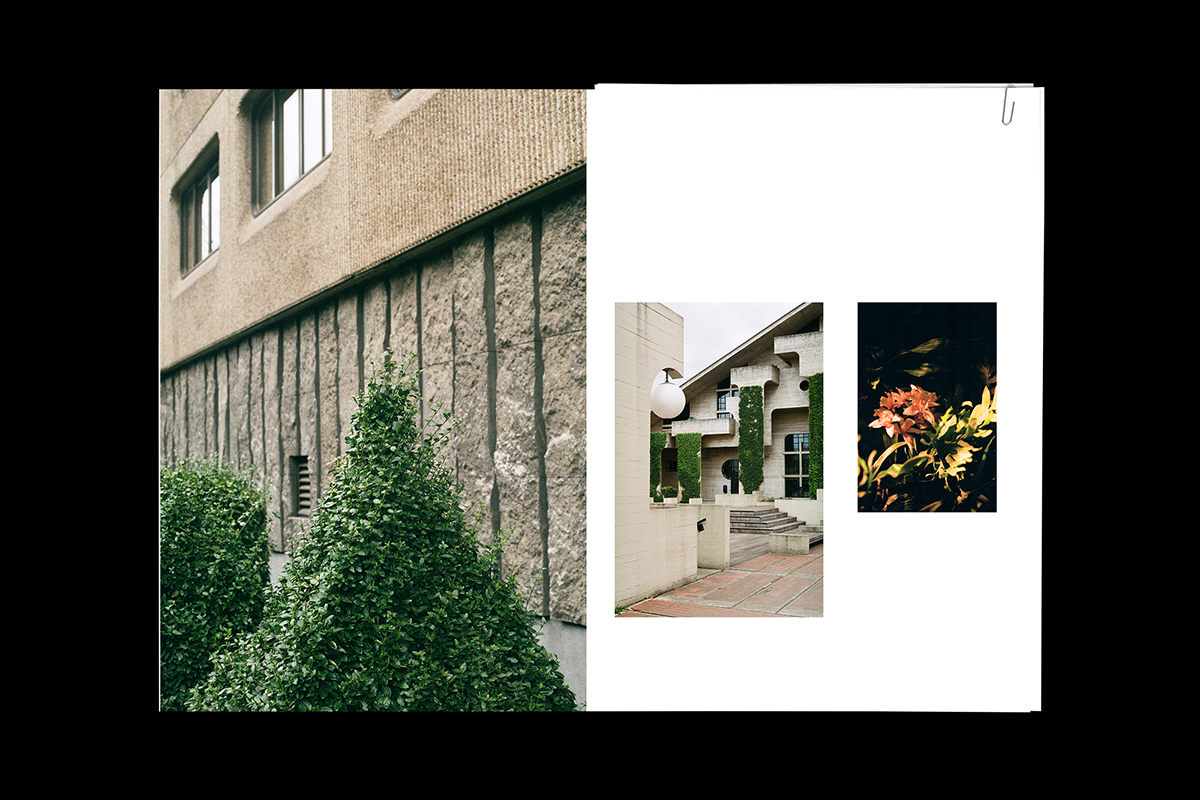 — Description: "There are places where things can be suspended from bottom to top. Gardens of earthly delights that protect us from the wild reality of the outside world. And we design those synthetic places to keep feeling innocent in our actions."
• Direction, graphic design and photography: Pauline Colleu
• Photography:
Marion Berrin
• Models:
Juliet Merie
, Benjamin Pruvost, Allison Andrea Faye, Chiara Monteverde, Eimi Leggett, Gilles Polet and Aswad Al Masrahi
See on: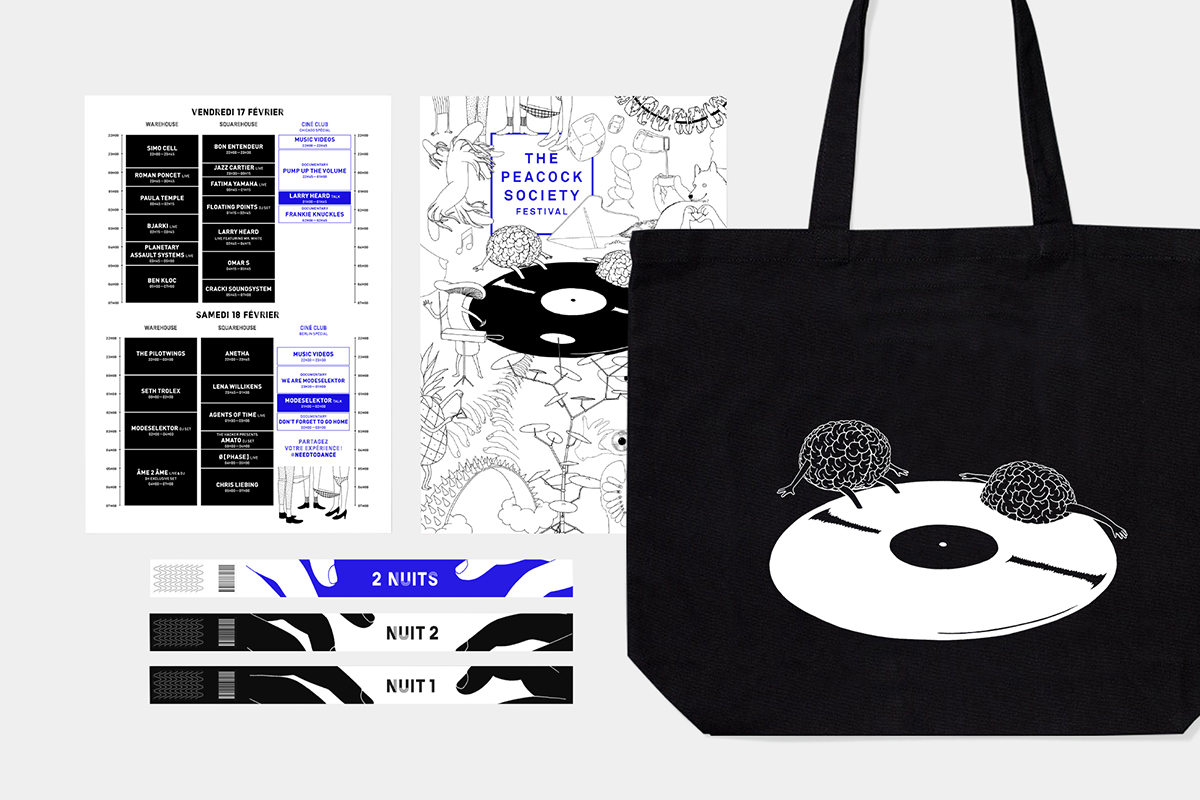 — Description: The Peacock Festival is a Parisian electronic cultural festival that asserts itself as a modern and cutting-edge party. It puts digital arts, screenings and conferences on stage along with several dancefloors.
• Illustration:
Mrzyk&Moriceau
• Graphic design: Pauline Colleu
— Description: Intern graphic design and production for Monsieur L' Agent, a Paris-based artist management and production company. Founded by Alexis Le-Tan and Romuald Stivine in 2007, Monsieur L'Agent now represents a wide range of art directors, photographers, illustrators and graphic designers.




— Description: Lettres 1 — 7 is a fragment of the Princess Charlotte of Belgium's correspondence. In those letters, that have never been received to their recipients, Charlotte nourishes a fictional life with a will-to-power and masochist impulses. Then her fiction becomes a subject of interpretation, suggesting
• Photography and video:
Marion Ellena
• Graphic design: Pauline Colleu
Shop on:
— Description: hellhole.brussels is the spontaneous reply to a quote by Donald Trump. Now is the time to put the real Brussels on the map, Brussels as the place to be.
hellhole.brussels purpose is twofold. To promote, but also to explore Brussels, the Belgian capital, through the eyes of creative spirits. Every single artist is invited to share and put his talent in support of his love for the city.
• Creation:
Dries Tack
• Direction and graphic design: Pauline Colleu
• Audience developper: Arnaud Abikanlou
See on: